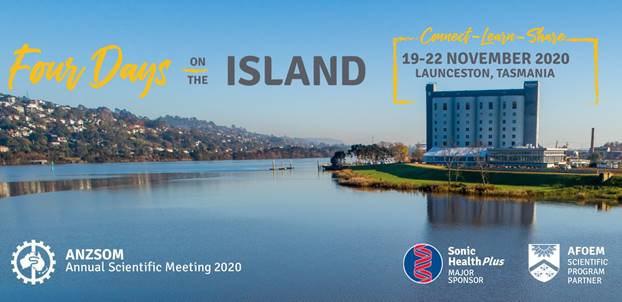 ANZSOM WA Branch Webinar Wednesday 15 July 2020 1800 Hours Perth Time
Dear Friends
ANZSOM WA continues providing the planned 2020 scientific program for our professional development.
Following our successful previous meetings:
7th April Work and Vision lecture provided by Prof Bruno Piccoli,
20th May Drug and Alcohol testing. Get your doubts and questions answered by the expert by Dr Charles Appleton
10th June Shoulder Conditions by Mr Andrew Lawson-Smith
I am absolutely delighted to introduce the July's speaker Prof Peter Friedland presenting Hearing Implants
Peter is a regular presenter on ABC Radio about hearing loss and its management. His teaching capabilities are unique, he was the personal ENT of Nelson Mandela, and he is a teacher and assessor in
the most prestigious universities in WA. It is my pleasure to introduce Professor Peter Friedland as our next webinar presenter.
Please register to the event following the link https://us02web.zoom.us/webinar/register/WN_2twYuDREQfqikJ4ZpeNvsw
See you in the virtual room on Wednesday 15th July.
With regards.
Dr Miguel Sergio Kabilio
MD (UBA), FRACP, FAFOEM, AMS, MRO
Consultant Occupational Physician
President ANZSOM WA Branch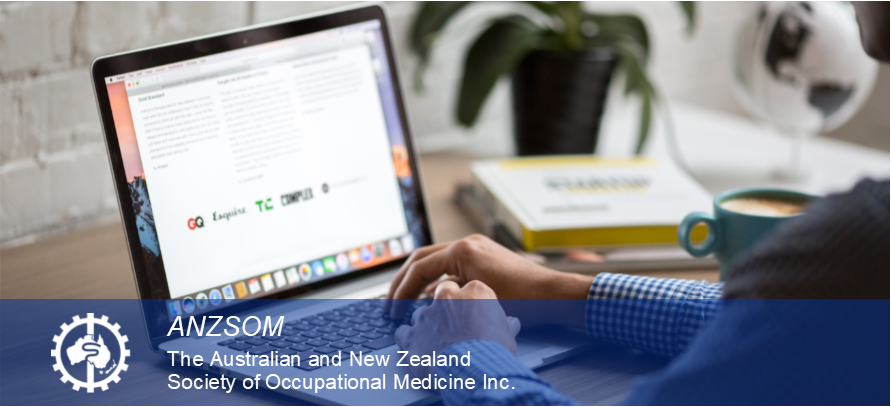 HEARING IMPLANTS TO
REHABILITATE HEARING
Presented by Professor Peter Friedland
Wednesday 15th July 2020
6.00pm Perth local time
REGISTER: click here
COST: No cost for ANZSOM/AFOEM members; $25 for non-members
WA ANZSOM Branch is pleased to host a national webinar for ANZSOM members, providing an opportunity to engage with internationally renowned ENT specialist, Professor Peter Friedland.
"Peter is a regular presenter on ABC Radio about hearing loss and its management. His teaching capabilities are unique, he was the personal ENT of Nelson Mandela, and he is a teacher and assessor in the most prestigious universities in WA. It is my pleasure to introduce Professor Peter Friedland as our next webinar presenter."
Miguel Kabilio (WA Branch Chairperson)
About our presenter
Professor Peter Friedland
Consultant ENT Dept of Otolaryngology Head Neck Skull Base Surgery, Sir Charles Gairdner Hospital
Associate Professor in Faculty of Health & Medical Sciences, University of Western Australia
Professor in School of Medicine, Notre Dame University
Chair Royal Australian College of Surgeons Western Australia Training Scheme for OHNS
Member of Panel of Clinical Experts, Australian Department of Health
Member Medical Benefit Scheme OHNS National Taskforce team
View Prof Friedland's full biography
Federal Secretariat
Phone: 1300 666 515
Fax: (03) 9428 4872
Email: secretariat@anzsom.org.au
Street address: Suite 8, 150 Chestnut St, Cremorne VIC 3121
Postal address: PO Box 7032, Richmond VIC 3121